MEET THE NEW BOSS, SAME AS THE OLD BOSS
---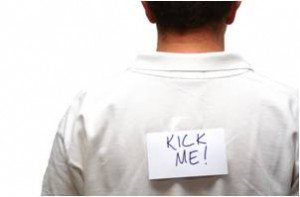 Whether you just quit your job because you could not stand your supervisor's behavior, attitudes, or jokes; or you are pondering taking legal action against your current company, you want to avoid repeating your mistakes and your bad experiences.
You want to obtain compensation for any wrongs committed against you, and you want to resituate yourself, work-wise, for success.
As you ponder your options — and ruminate over what went wrong at work — consider analyzing your own behaviors, beliefs, and habits. You certainly should not "blame yourself" for winding up in a toxic work environment. But do assess how you came to this point in your career, to avoid getting trapped in a similarly negative environment next time.
Ask yourself questions, in a private diary, such as:
• What about this company inspired me in the first place?• When I first became aware of the behavior I didn't like (e.g. discrimination, harassment, etc.) what did I do? How quickly did I try to stop it?• If confronted by a similar job problem in the future, what would I do differently?• Can I identify any habits, beliefs or behaviors that allowed me to get trapped in the uncomfortable workplace situation and which could cause trouble again?
By taking time to introspect and think about your workplace situation this way, you will be more likely to prevent history from repeating itself.
The quality of your legal representation can also make a huge difference. Consider calling employment lawyer, Nancy Gray, today for a free and confidential consultation.